PLAY WITH COLORS, NOT A FONTS ;).
Has only one mode, one level. You need to find all matched colors in 30s.
When a color pair is matched, the background will be updated to the matched color.
When game is timeout, Game Over message will be displayed.
If you can find all colors in less than 30s, You win 🏆 message will be displayed.
After you can see your results and share it to Facebook
When game is finished, a Play Again button is displayed on main board with icon.
Color list will be randomized every time you start a new game.
HTML/CSS
Pure Javascript
Neomorph Design
NEW DECADE GIVES RISE TO NEW TRENDS IN UI DESIGN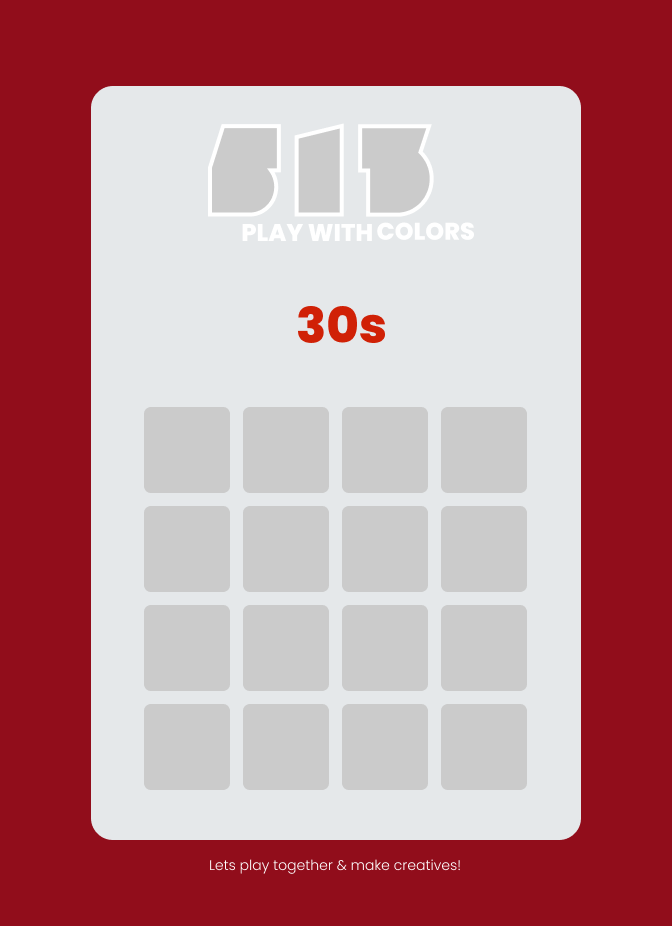 Play Color Game | Written in pure javascript
---